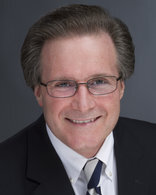 I was introduced to DISC Personality Test over 25 years ago as part of my doctoral studies. It was such a positive experience that I became a DISC Consultant to share it with others. I have administered the DISC Assessment to thousands as a university professor, leadership coach and consultant. I believe in the DISC Profile and highly recommend it to others.
DISC Profile is one of the best tools available to help you understand yourself, enhance good relationships, improve strained relationships, build teams, increase work effectiveness, and refine leadership skills. It is simple, understandable, and non-technical, yet as accurate as many of the more complex learning instruments. I use it confidently in academic settings and scores of other contexts with individuals, groups, and large organizations. It is a joy to present the DISC Personality Test, and even more exciting to interact with people as they gain better understanding of themselves and others. I am not alone, as over 40 million people worldwide have used DISC Profile for many of its beneficial purposes. It is perhaps the most widely used instrument of its kind.
Here's what you will find on this site:
Informative articles describing the DISC Profile and its value.
An easy online ordering system that places your results on an accessile web page with the capability of saving it in an attractive .pdf file
Tools such as the Team Chart to help apply DISC personality insights.
Educational articles to help you understand the DISC Assessment.
If it helps you to know a little about me professionally, I am a seminary professor teaching leadership and communication on both masters and doctoral levels, and a consultant with churches and non-profit organizations. For more than a decade before my current role, I was a university professor in the fields of religion, leadership and business communication. Prior to that, I was a minister for twenty years. I graduated from Lipscomb University, received a masters degree at Harding University, and completed a doctorate at Abilene Christian University. My wife and I have been married for over 30 years, and we have two grown daughters.
Want to learn more? Click here for Quick Facts on DISC Profile.