Consulting
As a consultant, I am a servant to my clients. This means I will listen deeply and prayerfully, and try to suggest pathways of transformation that seem to best represent God's leading, and which make sense in light of my research and intuition. I use the breadth of my exposure to the best scholarship on church ministry, my experience of training and sending out hundreds of church leaders, and my spiritual gifts of governance and discernment to help church leaders navigate a variety of issues. I am not the type of consultant who presumes to know your needs after five minutes of discussion. Nor do I impose my will upon groups based a set of pre-packaged materials. I listen carefully and adapt my skills and expertise to your needs.
We used Carlus as a consultant to help us design a process for hiring a preaching minister. There were several things that impressed us about Carlus. He never "talked down to us" or treated us as inferiors. He had several immediate recommendations that addressed areas in which we had uncertainty. It was always clear that we still owned the process.  He would often provide strong and clear recommendations but in the end it was still our decision how to proceed. Carlus was a very good fit for us and we are very happy with the minister we hired through this process. – Faron Kincheloe, Elder, Crestview Church of Christ, Waco, Texas
My work is the exact opposite of "weekend-wonder" consulting that hangs a shingle after a brief workshop from a popular author. Instead, I have spent decades to prepare for this work, and in addition to over forty-five years of experience in ministry and a doctorate in church leadership, have followed a very strategic path of credentialing.
Publisher of LifeandLeadership.com featuring over 1,500 pages of resources for church leaders, including the popular DISC Assessment
Partner of Hope Network Ministries
ICF Accredited Coach (ACC)
Extensive training and certifications in ministry transitions, strategic renewal, congregational change, self-differentiated leadership, conflict intervention, and problem-solving.
Led over 2,500 people through the DISC Profile
Accredited practitioner with instruments such as GRIP-Birkman, Gallup Strengths Finder, Conflict Styles, Wagner Enneagram Spectrum, Integrative Enneagram 9, Twelve Driving Forces.
Graduate of the Academy for Spiritual Formation and has a passion for integrating spiritual practices and strategic initiatives such as appreciative inquiry in church development
Special interests in developing empowering belief systems and structures for church leaders and navigating complex congregational change
Over twenty-five years of university teaching and administrative experience, with subject competencies in Biblical studies, leadership, spiritual formation, conflict, change, communication, and directing doctoral projects. All of these materials are adapted into trainings and consultations.
List of workshops and consultations conducted in the last few years:
Leadership Team-Building and Self-Awareness – Includes Self-Differentiated Leadership / Non-Anxious Presence, and instrumented learning using DISC, Gallup Strengths Finder, GRIP-Birkman, Enneagram (certified in both Wagner and Integrative Enneagram 9), Emotional Intelligence, Twelve Driving Forces, Conflict Styles, etc.
Elder-Minister Relationships Best Practices
Leadership Systems for Effective Elder-Minister Teams
Leadership Systems for Empowerment
Leadership in an Age of Polarization
Best Practices for New Elders
Deacon Bootcamp
Skills for Responding to Member Questions and Concerns – Healthy Interactions Between Leadership and Congregation
Leadership Self-Care
Convened Conversations (e.g., Appreciative Inquiry) for Mission Clarification
Convened/Incarnational Conversations to Process Complex Issues
Current Trends Influencing Congregational Strategic Initiatives
Navigating Change and Transition
Interim Ministry Best Practices, including Ministerial Search Process
Embedding Mission Into Congregational Life
Creating Healthy Congregational Cultures
Emotional Systems / Self-Differentiated Leadership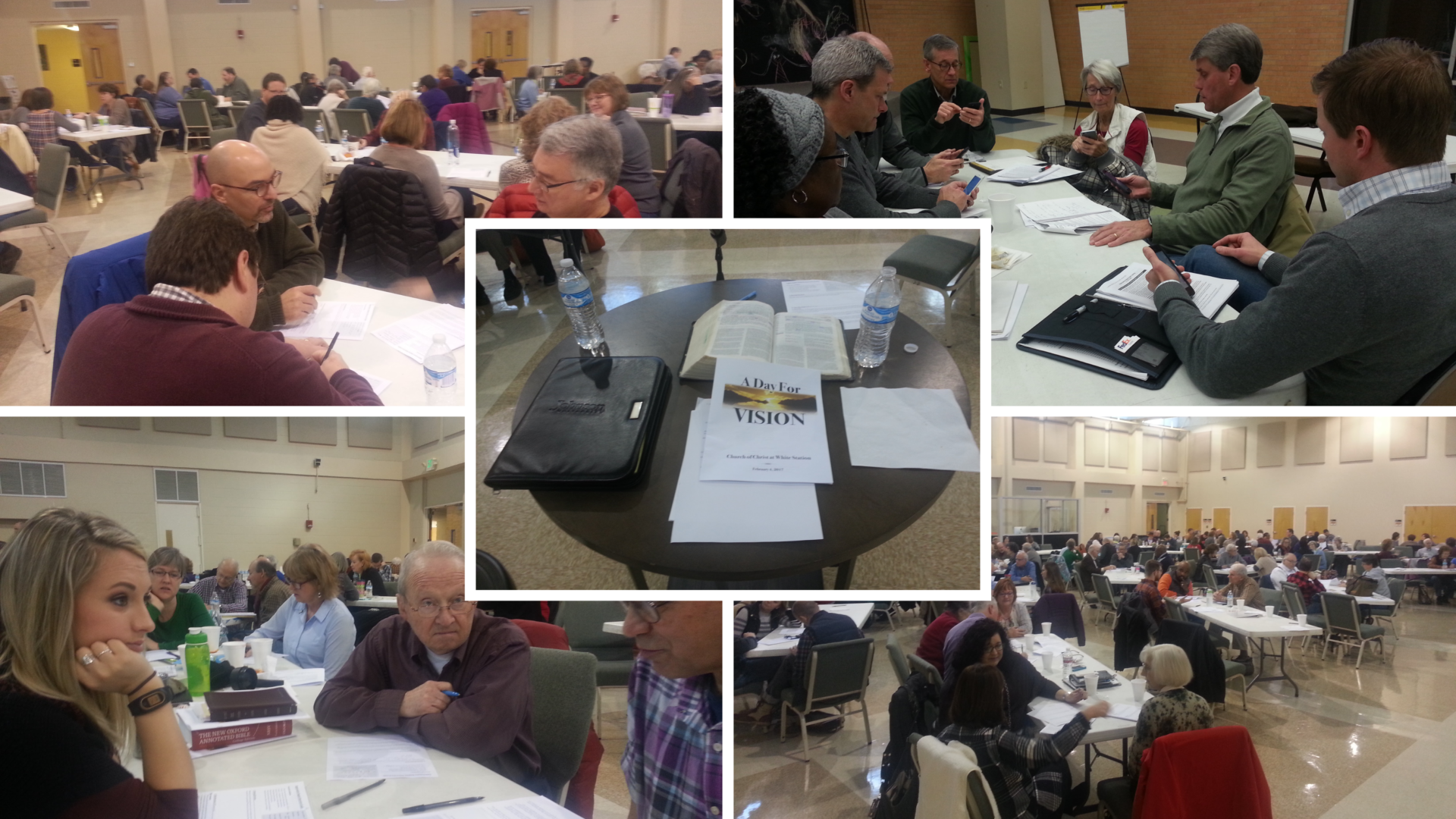 Endorsements
"When we made some major staff changes, we asked Carlus to lead a retreat to help us understand who God had brought together for this moment in our congregation's journey. Our staff left the retreat well-informed, energized and had a greater appreciation for each other. The experience was seminal and laid a foundation for life-changing Kingdom work for our team." – Dr. Jason Thompson, Executive Minister, Harpeth Hills Church of Christ, Nashville, Tennessee
_______________________________________________
"Meaningful, thought-provoking, insightful – these are the words I would use to describe my experiences with Dr. Gupton. I have known Dr. Gupton as a professor, a lecturer, a leader, and as a friend. As part of church leadership, I appreciate opportunities to be challenged, encouraged, and molded. Our congregation invited Dr. Gupton to come and share from his wealth of knowledge and experience. It was easy to see that his presentations were drawn from the deep wells he has developed over decades. His content was relatable and very relevant for today. He encouraged transparency and dialogue throughout all his sessions. Our leadership was so impressed from his first seminar with our church that we asked him to come back a few months later. He helped to facilitate valuable conversations and relationships within that group as well. He challenged us in a way that gave some clear-cut ways for us to move in a positive direction. He encouraged us to stay the course. And I believe he helped mold each one who participated into a better leader, follower of Christ, and servant of the Kingdom." – Aaron Tremblay, Preaching Minister, Smyrna Church of Christ, Smyrna, Tennessee
_______________________________________________
"Dr. Gupton greatly helped our Strategic Planning Team begin to navigate the religious and societal issues affecting our church health! His ministry experience, along with his knowledge of the most relevant strategic initiatives and systems makes him an essential resource for any church seeking greater Kingdom impact." — Chris Barnett, Lead Minister/Pastor, East Brainerd Church of Christ, Chattanooga TN
_______________________________________________
"Since 2016 Dr. Carlus Gupton has had an active role in helping the churches of Christ in the Northern Plains states of Montana, Idaho, Wyoming, North Dakota, South Dakota, and Minnesota, along with the Canadian provinces of Alberta, Saskatchewan, and Manitoba through three Shepherds' Networks. His insights through his teaching have been timely and helpful as elders throughout this region of North America strive to have healthy, mission-oriented congregations. Carlus also presented two different years in a regional men's retreat that drew leaders from the entire area. Again his messages and delivery were well received, providing direction and encouragement in an unchurched area of the United States. We continue to invite Carlus back to encourage the saints in Montana and look forward to his continued work in our region. I highly recommend Dr. Gupton." – Dr. Scott Laird, Minister and Elder, Church of Christ, Great Falls, Montana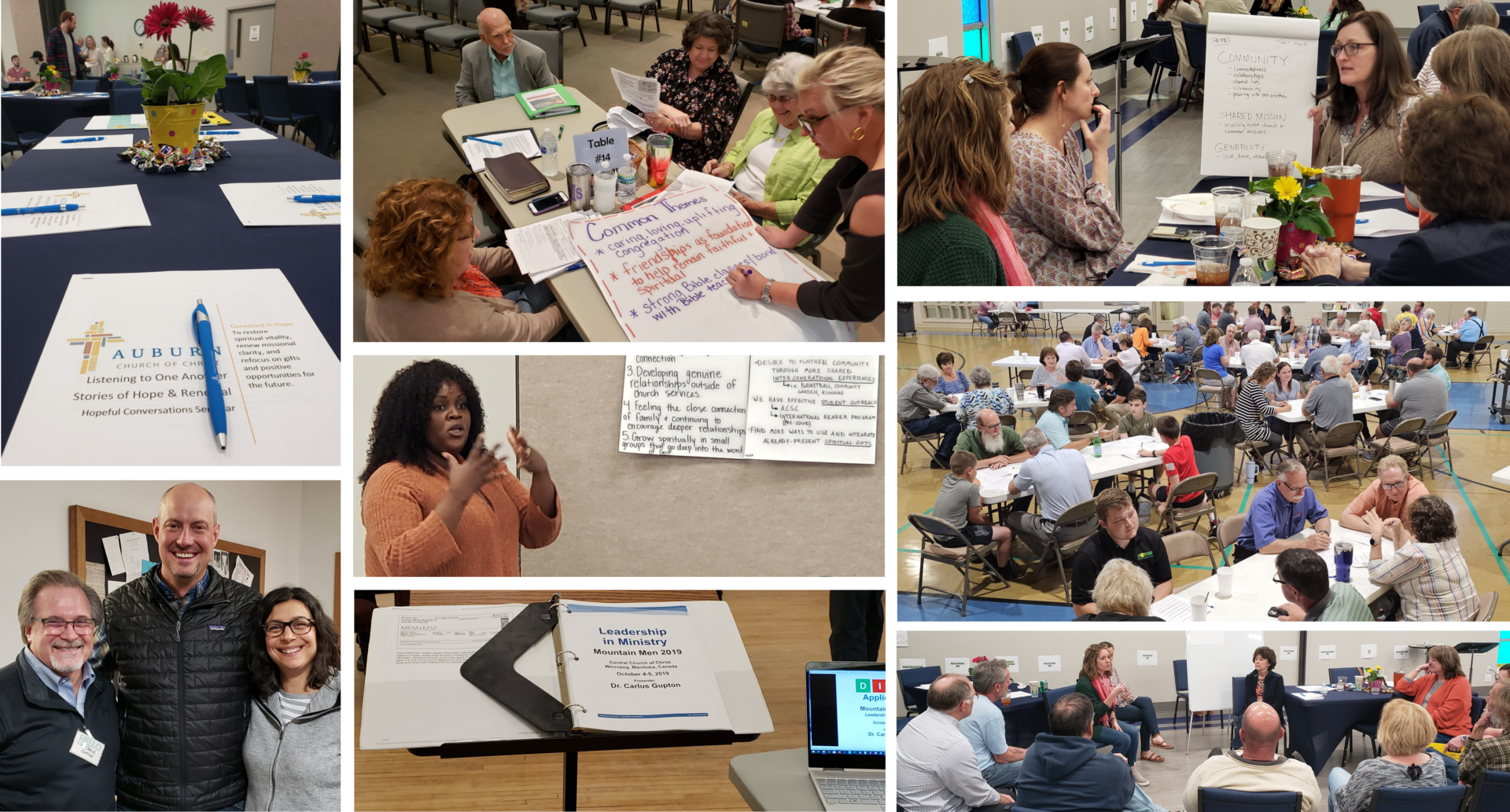 "I have experienced Carlus' ministry consulting on both a personal level and in a church-wide context. He combines an extensive and well-researched background with a genuine desire to see churches and her leaders thrive. His insights and thought-filled questions have helped provide us with a more Spirit-filled perspective at various crossroads in church life over the last few years. His prayerful council has blessed the lives of many people and churches in this region. Scripture tells us that "plans fail for lack of counsel, but with many advisers they succeed," (Prov. 15:22). I believe God has used Carlus to do this and prepare us for better works of service in His Kingdom!" – Chris Crooks, Minister, Church of Christ, Belgrade, Montana
_______________________________________________
"Carlus has come twice over the last could of years to lead our staff through DISC training. To a person, our staff of 25+ has left each session with greater self-awareness, a better understanding of their team's relational dynamics, and strategies for dealing with interpersonal conflict. Carlus is an engaging speaker who tailored his presentation and exercises to fit our staff's specific needs. We look forward to using him again in the future for both individual and team development." – Dr. Scott Kenworthy, Lead Pastor, Owensboro (KY) Christian Church
_______________________________________________
"'Transformative' is the word I use to describe the impact that Dr. Gupton has had on the leadership of our congregation.  Due to his influence, our elders have transitioned from a board of directors into shepherds who are more engaged with their flock on a daily basis. Our shepherds and ministers partner in the leadership of our congregation, recognizing the unique perspectives each group brings to a joint understanding God's mission for our congregation. Dr. Gupton has been instrumental in guiding our leadership team through prayerful in-depth studies of complex Biblical issues and was a vital part of broadening and deepening our leadership team's understanding of God's Will for our church family." – Gordon Lawrence, Elder, White Station Church of Christ, Memphis, Tennessee
_______________________________________________
"Dr. Gupton's presentations are more than informational – they are transformational. He combines spiritual principles and academic research with practical application in a way that truly helps church leaders become more unified and productive. Far from using a cookie-cutter approach, Dr. Gupton specifically tailors his presentations for maximum benefit in your particular setting. The skills he teaches can benefit a church of any size. Relationships in any setting will be improved as a result of participating in Dr. Gupton's seminars. My ministry, and my life, have been enriched by participating in his seminar. I truly wish I had been exposed to his material years ago." – Russ King, Lead Minister, Donelson Church of Christ, Nashville, Tennessee

"I likely will never forget the meeting in which Dr. Carlus Gupton described to our team a step-by-step plan for processing a difficult issue for our church. That plan had the right amount of detail. It was backed by much research. I knew when I saw it that we could do it. And he did not just present us with a plan; he led us through every phase of its implementation. I also will never forget some of the difficult conversations during that process. Dr. Gupton's active listening skills were put to great use anytime there was tension –– restoring calm, enhancing our sense of togetherness, renewing the courage to proceed. He also provided theological/biblical teaching during our process and was always very well-prepared. He responded to all questions with thoughtful answers and a keen interest in the views of the questioners. Dr. Gupton was a blessing. I highly recommend him for any church or church leader needing to face change wisely and sensitively. I know no one who understands how church's work better than he does. I know no one who understands change processes as well as he does." – Dr. Rodney Plunkett, Lead Minister (retired), White Station Church of Christ, Memphis, Tennessee
_______________________________________________
"Dr. Gupton is an excellent consultant. He spends the time to understand your context, listens deeply to leaders, and creates an interactive learning environment to facilitate change instead of merely giving advice. Carlus is someone you can trust. He is well versed in conflict management, congregational leadership, and personality dynamics. But his best quality is that he cares about people. He empowered the leadership team at the Castle Rock congregation to deal with conflict in healthier ways." – Dr. Matthew Morine, Preaching Minister, Castle Rock Church of Christ, Castle Rock, Colorado
_______________________________________________
"As an elder of the Vaughn Park church, I have had the privilege of knowing Carlus Gupton for many years, both as a preaching minister and later as a church consultant. As a preacher, Carlus has the ability to communicate his message in such a way that everyone in attendance can learn from him. His lessons are understandable so that seekers and new Christians can be informed and inspired. But at the same time, those more grounded in faith are still challenged to dig deeper in their studies to apply new thoughts and insights. We also have had Carlus return to our church as a consultant to help us refine our mission and ministry goals. He has a complete understanding of generational needs and differences that churches must understand in order to minister to today's seekers. Carlus is diligent about collecting information and develops custom reports and charts to give a very helpful presentation. I feel confident we will continue to call upon his expertise for help in the future." – Dr. Dale Entrekin, Elder, Vaughn Park Church of Christ, Montgomery, Alabama
_______________________________________________
"Whether in the pulpit, the classroom, a workshop, or in a small group of church leaders Carlus Gupton is a successful communicator. I do not mean that he is simply a gifted orator but that he is also an empathetic listener and a man of learning and experience with a heart for God and a heart for churches. I have seen firsthand numerous occasions where his efforts in preaching, teaching, and consulting have paid endless spiritual dividends for churches and church leaders. Any congregation or group of church leaders looking for someone to coach, encourage, and help them would be greatly blessed by him." – Dr. Timothy Gunnells, Associate Professor of Bible, Leadership and Ministry at Amridge University; Lead Minister, Southside Church of Christ, Shelbyville, Tennessee
_______________________________________________
"We had a very positive experience with Carlus conducting leadership consulting and training with our church. For us, it began with a phone conversation. When I called, Carlus showed great interest in learning about our specific needs and helping to guide us toward content that would be useful for our leaders. He showed up well-prepared. I had some initial concerns about the length of the workshop he suggested, but once he got going, he was so engaging as a presenter and a facilitator that we all reached the conclusion of the event feeling energized. Carlus is a gifted communicator and has the ability to work with anyone. We continue to refer to the ideas he gave us as we work on moving forward as better leaders. I would highly recommend him, and will likely work with him again." – Dr. Mark Adams, Preaching Minister, Kings Crossing Church of Christ, Corpus Christi, Texas
_______________________________________________
"As many churches grow older they often become more complex. Visioning, discipling, leadership, renewal, preaching that connects, etc. are very difficult matters that may require a non-resident's eyes, ears, and heart. Church leaders frequently face discouragement or even despair. Dr. Gupton's academic training combined with years of pastoral experience in churches as both consultant and minister uniquely qualifies him to serve churches in multiple capacities. I've known Carlus since he was a teenager when God's Spirit was clearly stirring in his soul, guiding and equipping him to serve in the kingdom. It was clear then (as now) that God has been busy preparing him for ministry.  He has blessed my church family and he can bless yours too." – Dr. Terrell Lee, Lead Minister (retired), Reidland Church of Christ, Paducah, Kentucky